Business Activities
School Atlases
We publish atlases for elementary, junior high, and high schools. Since our founder, Susabio Moriya, published the first school atlas in 1905, Teikoku-Shoin has provided easy-to-understand atlases for young learners.



Textbooks
We offer social studies textbooks for junior high and high schools, including geography, history, and civics. Teikoku-Chiri (Teikoku Geography), which was published in 1918, has a foreword written by authors who were not necessarily famous scholars but rather teachers who taught geography at schools all over Japan. Since then, Teikoku-Shoin's textbooks have been based on incorporating the viewpoints of teachers and local people who know each region's lifestyles and culture.
Social Studies Textbooks for Junior High Schools



High School Textbooks



Digital Textbooks & Materials
We devote ourselves to the development of products which meet the changes of the times through the publication of digital textbooks and learning materials, such as digital workbooks, and teaching materials for teachers at elementary, junior high, and high schools. As a publisher which specializes in social studies publications, we not only develop educational software, but also create content specifically designed for use in actual social studies classes.
Reference Books & Workbooks
We offer social studies reference books and workbooks for junior high and high schools, including geography, history, and civics. Utilizing rich photographs, diagrams, and illustrations, we pay close attention to the layouts, compositions of each page, and explanations so that readers can enjoy learning the content correctly.




Educational Materials
We develop and publish educational DVDs, wall maps, classroom maps, and globes for use in social studies classes.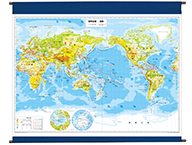 Books for General Readers
We provide books for general audiences in the hopes that readers will become familiar with atlases and find them useful in their daily lives. Among the various titles we offer is the Places I Want to Visit Atlas Series, which is highly reputed and features 10 atlases, as well as Deep Reading Atlases, our recent attempt at creating a series of map-reading materials. We will continue to publish books for a wide audience so that everyone can discover the pleasure in reading atlases.






Children's Books & Library Books
We also publish children's books and library books. As they are designed to help readers become more familiar with Japan and the world, these books are also suitable for research projects. We hope that our publications will encourage students to take a greater interest in Japan and the world, and help cultivate open minds.



Other Publications & Activities
Educational Journal: Kizahashi
Since July 2006, we have published an educational journal, Kizahashi. As a publisher of "social studies education," we decided to create this magazine to pursue an ideal education in general, including social studies education. In regard to the title Kizahashi, which means "steps," our wish is for students to grow steadily, one step at a time. (Published three times a year)
On-Demand Classes & Lectures
We offer on-demand classes for students at elementary and junior high schools and for university students in teacher training courses, as well as on-demand lectures at seminars. We support teaching with maps by sending our map specialists and cartographers, who explain how to use and apply atlases more effectively.
Introducing Maps for Widespread Use
We also contribute to and support nationwide exhibitions of map works. Every year there are a wide variety of exhibitions of map works for students at elementary, junior high, and high schools, and schools for special needs education. These exhibitions aim to encourage young learners to deepen their understanding of maps and learn effective ways of using them by having students make their own.